Personality Reading
Discover your hidden talents and learn how to make the best use of them!
This inspiring reading will give you new insights into your personality and individual qualities. You'll discover important personal information about your hidden talents and abilities, and how to make the best use of them. You'll clearly see your deepest inner desires and how to fulfill them, the environment in which you work best, and the ways you relate to other people. With this numerology personality reading you'll be able to recognize opportunities that can open ways to new favorable possibilities in your life! Luck rarely happens by chance – you must find ways to become lucky, and your Personality Profile reading may move you closer to your goals. Moreover, if you're in any kind of relationship, getting numerology readings for both of you can be twice as helpful.
Your Personality Profile reading will be immediately available to view, print or save to a file after you complete the payment process.
Numerology Personality Profile – $19.97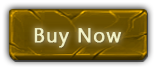 "I found the Numerology Personality Profile to be so refreshing. It was a great guide to help me take a step back and look at the big picture, helping me to leverage my greatest strengths during these tough economic times." – Brad Murdock, Financial Analyst
"My first thought was how could a report based on my name and birth date possibly be so accurate on so many levels? My Numerology Personality Profile has not left my desk since I received it and I refer to it constantly whenever I need insight or confirmation of my life experience." – David Bruck, Bruck Property Management
"After knocking my head against the wall in multiple careers that didn't fit for me, the Numerology Personality Profile helped make it clear that I was heading in the wrong direction." – Ryan Jiminez, Software Programmer
Back to Numerology Readings