Numerology Forecast
Discover how to navigate your personal opportunities and challenges with Numerology Forecast!
Now you can understand the important yearly and monthly influences that will affect you during the next 12 months. You'll learn the best times to devote to home and family, to start a new business venture or find a new job, to begin a romance, or to make money, or to change your residence. Make the most of your important life experiences by taking advantage of opportunities that can advance your life, and by being in position to minimize potential difficulties before they occur. This powerful and insightful numerology forecast can guide you in getting the most out of the coming year! Why don't you make this your luckiest year ever?
Your Numerology Forecast for one year will be immediately available to view, print or save to a file after you complete the payment process.
Numerology Forecast – $24.97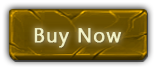 "My Numerology One-Year Forecast for this year has helped me tremendously with the transitions I am going through right now. When I first read this report, I had such a sigh of relief! It has given me so much clarity. I have had numerology readings and astrological charts done but nothing has been so thorough as this. I refer back to it often and the month to month accuracy has been amazing!" – Susan Maguire, Advanced Skin Care
"The forecast reinforced that this was the right time to take measures to increase my health and vitality. I have been feeling less energetic than usual this year, and the forecast not only explained how I was feeling, but more importantly — WHY" – Melinda Mills, Certified Public Accountant
"The forecast said that from May 4 through December 31 that I should look forward to using my creative self-expression. I have an opportunity to help a doctor start a business and relish this prospect, and have already done some writing for her." – Judy Mills, Licensed Massage Therapist
Back to Numerology Readings