Numerology Compatibility
Discover How to bring more love, joy and understanding into your romantic relationships!
Developed exclusively for couples, this numerology reading can help you to better understand and improve your intimate relationships. Giving you a fresh look at the influences at work in both your lives, this highly insightful report is full of practical suggestions for building a stronger and more meaningful life together. Learn techniques on how to be more loving and affectionate with one another. Become more sensitive to your own and each other's feelings. Understand each other's sexual needs and erotic desires, as well as how to improve your mutual communications skills. As we often mention, luck rarely happens fortuitously, and this report is a necessary step for all couples, new and old!
Your Numerology Compatibility reading will be immediately available to view, print or save to a file after you complete the payment process.
Numerology Compatibility Reading – $24.97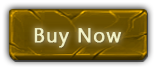 "The Numerology Romantic Compatibility report was spot on. I only wish I had it ten years ago before my first marriage!" – Patrick Martin, Contractor
"I was surprised at the depth of insight included in the Numerology Romantic Compatibility Profile and the key details that were dead on and specific to myself and husband. The report remains on my mind, and has proved to be a valuable tool for coupling and personal growth." – Joy Saunders, Technical Editor
"The Romantic Compatibility Report sure gave us a few laughs. There are all those little things that we always bicker about—now it is easy to see why!" – Andrew Dimmock, Seattle, WA
Back to Numerology Readings